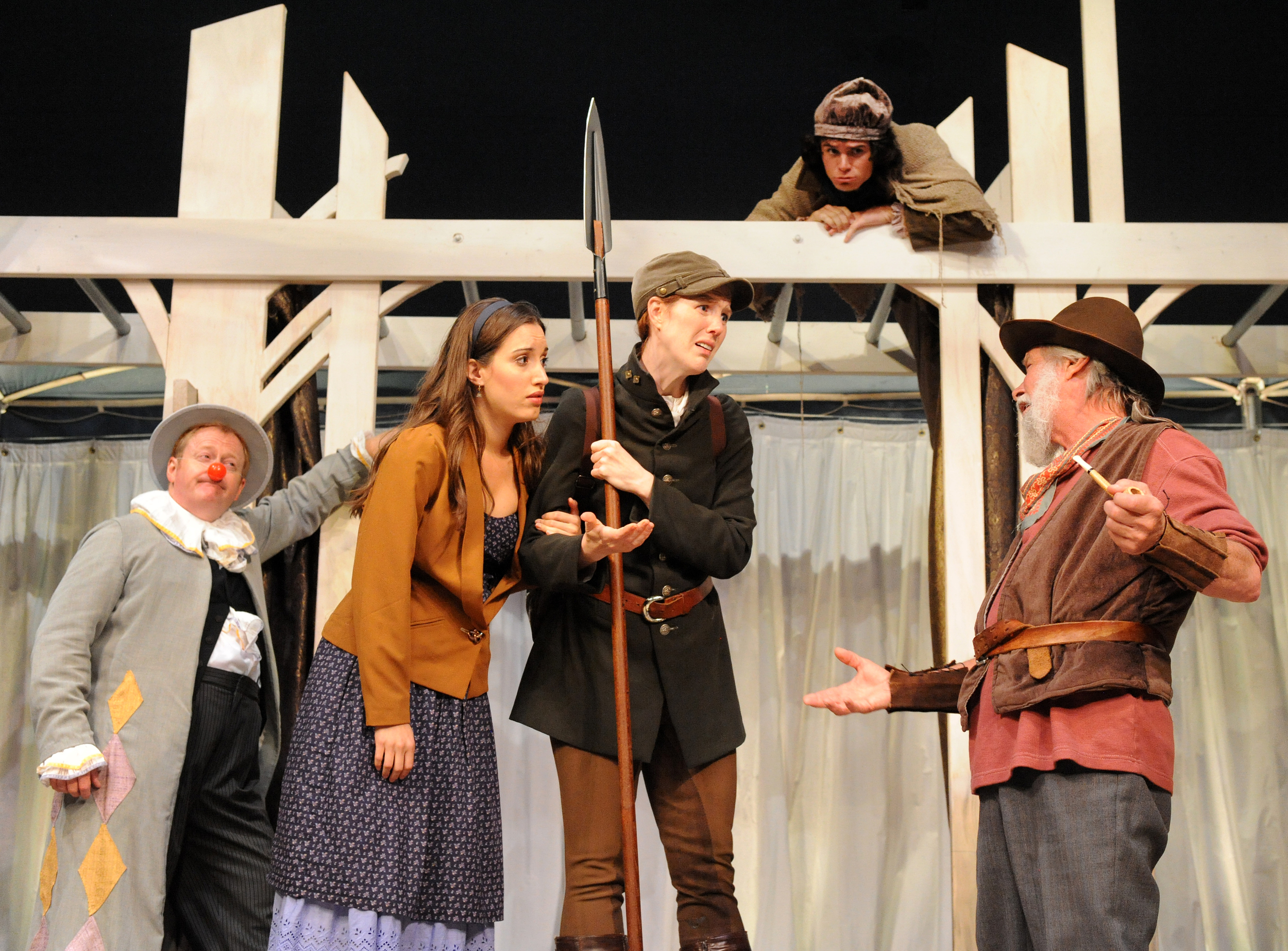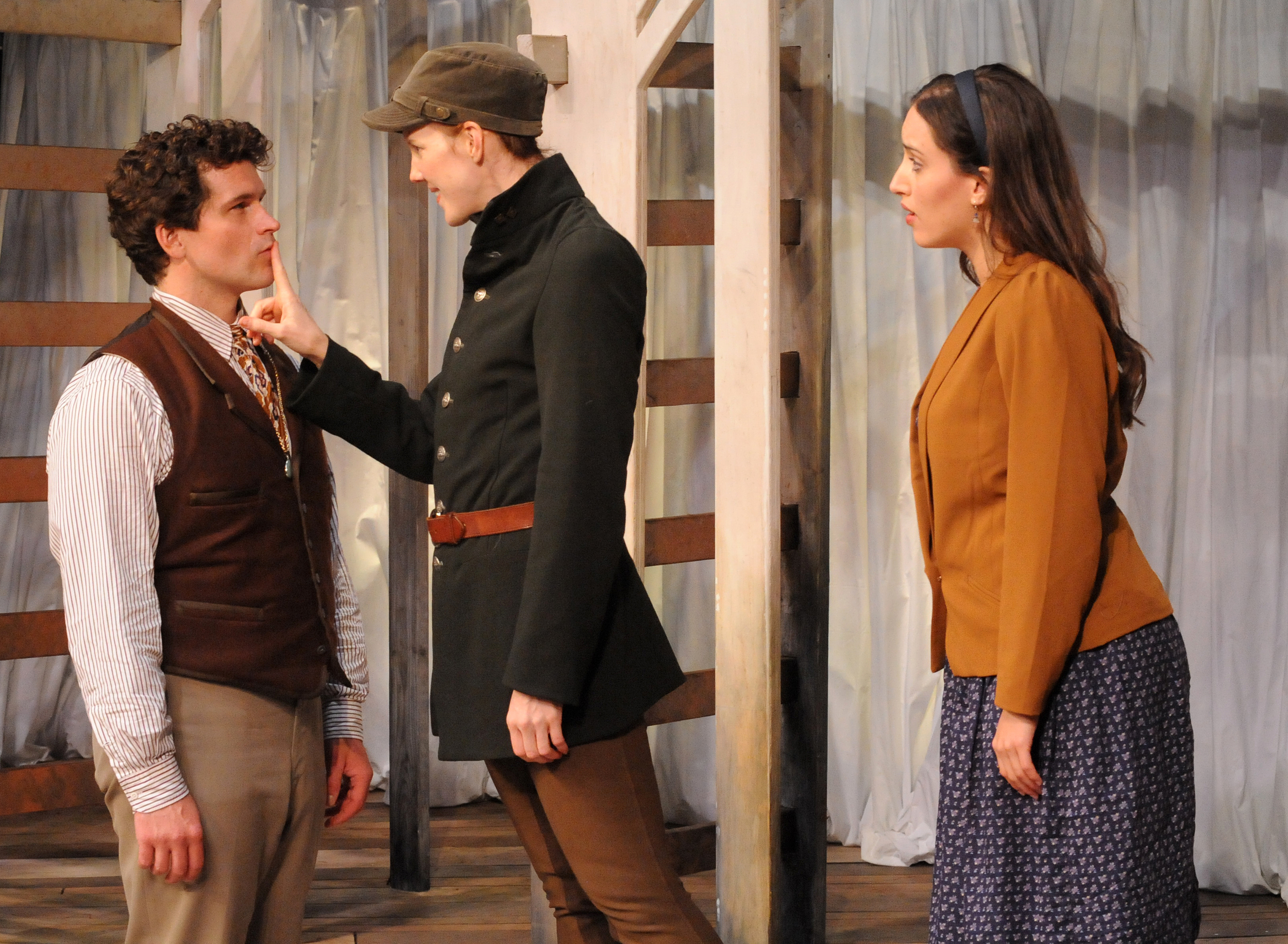 By William Shakespeare
Directed by Joseph Discher
Scenic Design by Scott Aronow
Lighting Design by Alex Ruhlin
Costume Design by Hugh G. Hanson
Sound Design by Joseph Discher
Production Stage Manager - Timothy J. Muldrew*
THE CAST
Michael Augenstein | Adam, Corin, Hymen
Zach Bail | Jaques de Boys
Kris Barbier | Amiens
Rebekah Fernandez | Celia
Parker Fowler | Denis
Dastan Harrison | Le Beau, Silvius
Jason Lythgoe | Oliver, Sir Oliver Martext
Ryan McCarthy | Charles the Wrestler, William
Mandy Olson* | Rosalind
Tom Paradise | Duke Frederick, Duke Senior
Jessica Parnello | Audrey
Mackenzie Paulson | Phebe
Andrew Sturt | Touchstone
Patrick Toon* | Jaques
Shannon Michael Wamser* | Orlando
*member Actor's Equity
As You Like It was most likely written at the end of 1598, and first performed in early 1599, following on the heels of Julius Caesar and Henry V. It is considered to be the culmination of the golden decade of Shakespeare's plays in the 1590s. As with many of his comedies, As You Like It begins in a state of distress; a good Duke has been usurped by his wicked brother, and lives in the Forest of Arden; his daughter Rosalind is unjustly banished from the envious and oppressive court; a young man named Orlando is denied his inheritance and flees for his life from a vengeful brother. Such are the beginnings of Shakespeare's delightful and pastoral comedy.
The play is about many thing: family, gender roles, transformation, getting back to nature, fortune, and theatre. Its main topic, of course, is love. Love is at the center of this story in all its qualities from platonic to romantic, and from the sublime to the ridiculous. In the course of their trials, characters find each other, love, and ultimately themselves. But the heart of this journey is found in the wisdom of the banished Duke's pep talk to his former subjects--now his brothers--living with him in the forest:
Now, my co-mates and brothers in exile,
Hath not old custom made this life more sweet
Than that of painted pomp? Are not these woods
More free from peril than the envious court?
Here feel we but the penalty of Adam,
The seasons' difference, as the icy fang
And churlish chiding of the winter's wind,
Which, when it bites and blows upon my body,
Even till I shrink with cold, I smile and say
'This is no flattery: these are counselors
That feelingly persuade me what I am.'
Sweet are the uses of adversity,
Which like the toad, ugly and venomous,
Wears yet a precious jewel in his head;
And this our life, exempt from public haunt
Finds tongues in trees, books in the running brooks,
Sermons in stones and good in every thing.
The Duke encourages his "co-mates" to accept the trials of their lives and the challenges of the forest as lessons; to appreciate the benefits of being away from the treacherous court. They exist in a place that gives them only what they truly need, a place where they can speak freely and ponder deeper values, a place that truly nourishes them. Indeed, nature is the ultimate restorer of balance and harmony. It can be no coincidence that Shakespeare's mother's maiden name was Mary Arden, and that in a play in which we hear only about fathers, the characters are ultimately called to the forest of Arden to be nurtured.
Much like the characters in the play, there are many times in our own lives when we need to be reminded of what truly matters. Oftentimes, we find that what we want is not what we need; that the things we desire may please us for a time, but they do not content us. Though we may know what is important, the material construct of our society pulls us away from our hearts--with the drive to get ahead in our careers, to get a promotion, to make more money, to obtain that fancy car or flat screen television. If only we could always hear the Duke in our minds. We would realize we have all we need. Love.
We are extremely pleased and privileged to put this play before you, and we look forward to having you join us in the Forest of Arden. "May your hearts desires be with you."